Live better with

Careica Health
For over 30 years, we've been helping Canadians suffering from poor sleep & respiratory-related illnesses — and we're here to help you, too.
Sleep and respiratory care that's a breath of fresh air
From testing to treatment and more—we are with you every step of the way.
Healthcare, done differently
It's not just a name. We care deeply about your health and wellbeing. Experience the Careica difference today!
Expert care
Fast access to treatment
Flexible treatment options
20+ locations
Virtual appointments
Fully accredited
What our clients are saying
We sleep better knowing you're sleeping and breathing better.
Amazing staff! Friendly, accommodating, compassionate, and genuinely interested in improving their patient's quality of life. 10/10 would, and WILL refer anyone I know with concerns about sleep apnea to Careica Health!   

Professional, helpful and friendly staff. 
The CPAP equipment has made a world of difference in my sleep and daily life.  
I have not been to ANY medical clinic of any kind, where I felt as important, and that my health was as important, as here. Highly recommend!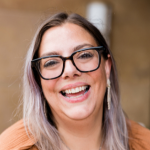 The service and the knowledge of the staff here is exceptional. From the first phone call through to the technician is exceptional, friendly, helpful and caring. I would not go anywhere else!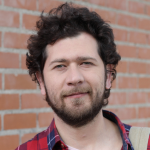 Exceptionally knowledgeable and caring therapists and staff. I highly recommend Careica Health for your respiratory care. They definitely go above and beyond for their clients.
Careica is the best! I am now sleeping and getting oxygen throughout the night! Get checked even if you think you're sleeping well!
My experience with Randy and Careica Health was (and still is) nothing short of amazing. Easily, the best and most thorough healthcare service I have received in my adult life.
For the first time in over 20 years, I've been able to sleep through the night! Unbelievable results, thank you Careica.
Highly recommend Careica Health. Everyone I've dealt with has been professional, knowledgeable and extremely helpful.
Great experience with Careica Health. Every step of this process was extremely organized and efficiently run. Health professionals at their best I have to say! Thank you for your kindness.
My experience at Careica Health was great. The staff are very professional and knowledgeable. They listen to your concerns and genuinely care to help you in a way that goes beyond just providing a service. Keep it up!
Learn more about sleep health and respiratory care
Browse all our articles on sleep apnea, insomnia, oxygen therapy, and more.
Locations
24 locations across western Canada
Find us in a neighbourhood near you:
Get started
Wake up to a better life
Take the first step towards better sleep, better health, and a better life. Book your first appointment or contact us to learn more!