Put insomnia to rest
If you suffer from insomnia symptoms, we can help you get back to sleep without relying on medication or supplements. Book a free discovery call to learn more!
It's more than "just tired"
You're not "just tired." Those that suffer from insomnia or behavioural sleep issues have more to contend with than just daytime symptoms. Studies have shown that people who have chronic sleep loss have a reduced life expectancy, and an increased risk of hypertension, obesity, heart attack, stroke, and depression. It is more important than ever to seek out long-term treatment solutions that actually work.
What are the symptoms of insomnia?
Insomnia is more than just difficulty falling asleep. If you experience any of the following symptoms three or more nights per week, it could be classified as insomnia.
What are the health risks?
Left untreated, insomnia and behavioural sleep disorders can increase your risk of several serious health conditions. The good news? Treatment can significantly lower your risk (and it's very treatable)!
Get back to sleep in just three easy steps
As easy as counting sheep. 1
… 2
… 3
…
Discovery call
Book a free discovery call to learn more and get started.
Discuss options
Meet with us to discuss your sleep habits and treatment options.
Start treatment
Work with your therapist to help learn the new strategies and techniques designed to improve your sleep quickly and effectively.
Sleeping pills are not the answer. The most effective, long-term solution to insomnia is insomnia therapy. We offer two great therapist-led treatment options to fit your needs! 
Better sleep, better life
Improving the quality of your sleep can be life changing. Get back to sleep and enjoy a better life.
Mood
Quality sleep improves mood
Libido
More energy for everything
Memory
Better sleep = better memory
Alertness
Less tired throughout the day
What our clients are saying
We sleep better knowing you're sleeping better.
Amazing staff! Friendly, accommodating, compassionate, and genuinely interested in improving their patient's quality of life. 10/10 would, and WILL refer anyone I know with concerns about sleep apnea to Careica Health!   
I have not been to ANY medical clinic of any kind, where I felt as important, and that my health was as important, as here. Highly recommend!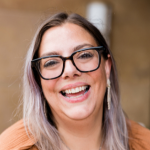 The service and the knowledge of the staff here is exceptional. From the first phone call through to the technician is exceptional, friendly, helpful and caring. I would not go anywhere else!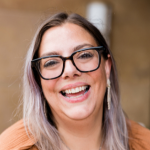 Careica is the best! I am now sleeping and getting oxygen throughout the night! Get checked even if you think you're sleeping well!
Highly recommend Careica Health. Everyone I've dealt with has been professional, knowledgeable and extremely helpful.
Get back to sleep and enjoy life
End your insomnia and get back to enjoying life. Book a free discovery call to start your drug-free treatment today!