24/7 EMERGENCY SUPPORT
If you are a Careica Health Oxygen client in need of emergency assistance, please call us at 1-855-672-6262.
Oxygen care that's a breath of fresh air
At home or on-the-go, we provide you with the oxygen equipment and support to keep you living life to the fullest.
It all starts at home. Our expert technicians visit you at home to setup your equipment, walk you through your oxygen therapy & equipment, and answer any questions you have.
Home oxygen concentrators
Your at-home source for continuous oxygen therapy
Back-up oxygen cylinders
Ensures oxygen is available in the event of power outages or technical issues with your concentrator
Oxygen regulators
Sets your prescribed oxygen flow from oxygen cylinders
Disposable supplies
Everything you need to safely and comfortably receive your oxygen therapy
Take your oxygen with you wherever life takes you. With new, ultra-portable oxygen solutions, we ensure you have the right equipment to leave home for hours, days, or even weeks.
Portable oxygen concentrators
Small, and ultra portable, these lightweight concentrators run on batteries and work just like your home oxygen concentrator
Portable oxygen cylinders
On-the-go oxygen tanks that are carried in a bag or pulled in a cart
Oxygen conserving devices
Help conserve your oxygen cylinders, making them last up to six times longer
Pump up your lung power with pulmonary rehabilitation
Take the next step toward stronger lung function with our two online pulmonary rehabilitation programs. Get customized resources that help reduce breathlessness and improve quality of life.
Available only through our partner, iMasterHealth.
Online Pulmonary RehabFREE
Self-guided exercise training, breathing/airway clearance techniques, education & self-management tools, chair yoga, stretching, interval training & more.
Lung Workshop$250
Customized 8-week program led by our expert team, complete with virtual group sessions & one-on-one support. Use promo code CARE to save 10%!
How is oxygen prescribed?
Through your doctor or a healthcare professional.
You may be referred by your physician for a test to assess your respiratory condition and to determine whether oxygen therapy is right for you. These tests can include oximetry, arterial blood gases, sleep studies, and pulmonary function testing.
How do I get coverage for my oxygen therapy?
Getting funding for your oxygen can be confusing—we make it easy. Oxygen is considered a medication, so many provincial programs and private health insurance plans cover the cost of oxygen for home use.  Not sure if you have coverage? Give us a call and we can help determine your coverage through your provincial health program and your private insurance plan.
Better breathing, better life
Treating your respiratory disease is life-changing. Breathe in a better life on oxygen.
Oxygen care, from people who truly care
It's not just in our name. We care deeply about your health and quality of life on oxygen. Experience the Careica difference today!
24-hour support
Fast access to treatment
Equipment training and support
Regular at-home checkups
Virtual appointments
Fully accredited
What our clients are saying
We sleep better knowing you're sleeping and breathing better.
BIG Thanks to the folks at Careica Health. I had a fairly urgent need for a home oxygen unit and they got it to me super fast - they are always so helpful... and patient. (special thx to Trevor & Paul).
I love this place very nice to seniors don't act like I'm bothering them when I need help. Ryan is awesome always friendly explains everything well. I highly recommend them all .phone staff are awesome to very friendly like family
I've dealt with a number of Oxygen Suppliers over the past twenty years and the service I received from the Careica employee that worked with me in getting new equipment was remarkable. It's been many years since I've experienced such great customer service from any business. Professional, Knowledgeable and Personable.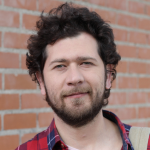 Exceptionally knowledgeable and caring therapists and staff. I highly recommend Careica Health for your respiratory care. They definitely go above and beyond for their clients.
Breathe easy and live life to the fullest on oxygen
Breathe in a better life with oxygen therapy from Careica Health. Talk to your doctor about your respiratory health and ask if oxygen therapy is right for you or contact us to learn more!